Gates, like garage doors, serve as first line defense from intruders. This is why they must be installed and maintained properly. While we are known for providing top notch garage door service, Garage Door Repair Rancho Santa Fe also specializes in services concerning gates. We've been providing reliable gate service for years. You don't have to search for different service providers to take care of your gate and door problems as we can do the job for you.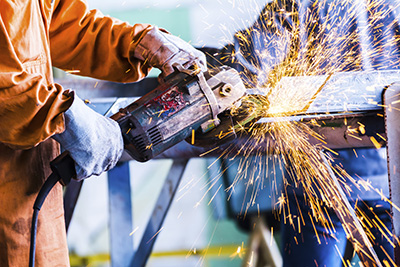 Gate Service Provider You Can Depend On
Our company knows that gate problems can happen anytime. This is why we have expert technicians on call ready to assist with any gate concern you may have, whether it's daytime or nighttime. We want to make sure that your issue is fixed properly and in a timely manner.
New Gate Installation
Whether you need to have a new gate installed in a residential or commercial property, you can entrust the job to us. We are highly trained and experienced in installing all types and brands of gates. We'll make sure that your gate is functioning properly once we're done with the job.
Gate Repair
Even the sturdiest of all gates is prone to damage. Like any other thing, it's susceptible to natural wear and tear. In case your gate starts malfunctioning or it becomes damaged, you can depend on us to fix your problems as we provide professional gate repair services. Some of the common issues we repair are loose hinges, broken rollers and gate out of balance.
Gate Replacement
Repair may no longer be the best solution for old and worn out gates as they may need to be replaced. We are experienced in this area. Our technicians can remove your old gates and have a new one installed for you. As mentioned, we are highly skilled with the installation or replacement of all types of gates, including swinging or sliding, iron and steel gates.
Gate Opener Installation and Repair
Our company can work on manual gates, but we are also experts when it comes to automatic gates. Like automatic garage doors, an opener is also needed in order to automatically open and close the gate. We also provide all types of gate opener service like installation, repair and replacement. Having your opener installed correctly is vital as it may not serve its purpose if not installed properly. If you already have one installed and you encounter any problems, we are confident that we can resolve the issue for you.
Maintenance Services
Having your gate and opener maintained is very important to keep them functioning smoothly, as well as to use them for an extended period. We provide maintenance services to hundreds of satisfied customers and you can expect to experience the same excellent service if you hire us to take care of your gate and opener.
Our company provides fast response service. Don't hesitate to give us a call if you need help with your gate or opener. We'll get to you as fast we can to take care of your problems.