Garage door installation is one of our specializations. Garage doors today are found in various types and materials. Whether you want an aluminum, wood, steel or even glass garage door, we can help you. Our installation technician can provide necessary information about the differences in the type and material of doors. This is to give you an informed choice, before you make any decision. We will work according to your preferred time during the day. Once the task is complete, we offer full maintenance and repair services if needed. We can be the one to make sure that all parts of your overhead door are in great shape at all times.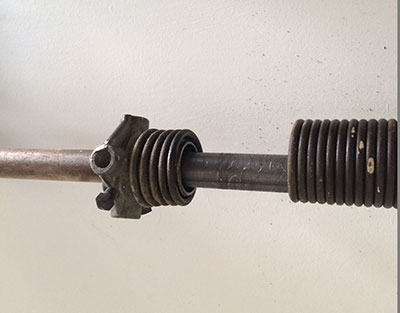 Garage Door Co Rancho Santa Fe is the prominent garage door repair company, which can provide you with the most effective and excellent services concerning your garage door while it specializes on springs. We engage in broken torsion or extension garage door springs, springs replacement and the installation of new springs.
The technicians of Garage Door Co Rancho Santa Fe can handle even the most challenging garage door spring problems and can repair and replace any type or brand. Garage door springs vary according to the weight of the garage door. Our expert professional technicians will know exactly what springs to install to your garage door and they can explain you the technical differences between them.
Extension springs are more appropriate for lighter doors and are usually installed one on each side of your door. They run along the tracks and lift the entire door by putting force on each side. Basically, that's what springs do: they counterbalance the weight of the garage door and they lift it. In case any one of the springs breaks the technicians will change both of them just to make sure that they will work properly. In case they are damaged the opener will not be able to open the door.
Torsion springs, on the other hand, are more suitable for heavier doors and therefore are more common to commercial premises while it's not unusual to be used for residential garage doors as well. They are usually placed above the door while the experts might install more than one spring depending on the weight of the door.
We are available 7 days a week
The most important thing you need to remember is to call for professional assistance if you detect garage door spring malfunction. Attempting to fix the problem on your own it could cause you serious injuries or cost you your life. Garage Door Co Rancho Santa Fe is the reliable company you should turn to in case of emergencies or springs repairs.
We are available 7 days a week; hence don't hesitate to call us at any time.